Twitter makes for better journalism
Dr Mohd Faizal Kasmani
Out of all the social media platforms, Twitter is arguably the one that can make things to go viral the quickest. Moreover, Twitter can reach diverse groups of people because it is essentially an open micro-blogging platform.
It has, therefore, become a go-to platform for journalists and news organisations because of its ability to reach out to netizens all over the world. For journalists, Twitter is an opportunity to increase their profile and widen the news reach to a bigger audience, not just to news junkies.
But the open nature of Twitter means journalists are also more likely to be scrutinised for their news output, not just by netizens, but also by their news sources. The recent tit-for-tat between the Senior Minister Dato' Sri Ismail Sabri and the Malaysian bureau chief of Channel News Asia Melissa Goh on Twitter exemplifies this.
It started with a tweet from Melissa Goh on the 8th April 2020 which stated "No food for migrant workers in buildings under lockdown due to #COVID19. Malaysia minister says it's not the government's responsibility". The tweet was accompanied by a news package, which it is believed was to be aired on Channel News Asia that same night.
The news package, in essence, portrayed the plight of migrant workers who lived in two flats located at the heart of Kuala Lumpur, which had been cordoned off by the authorities, due to COVID-19 pandemic cases coming from the area. In a piece-to-camera, Melissa Goh stated that:
"No residents are allowed to leave the area, not even for food or groceries, only the frontliners are allowed to enter the place… senior minister Ismail Sabri who is also the country's defense minister said, migrant workers are not the responsibility of the Malaysian government, therefore no food will be provided. Therefore, the foreign ministry has informed the respective embassies to look into the welfare of these workers."
Then, quotations from the Senior Minister, taken from his press conference, come next:
"However, we give residents an alternative to those who lived at the two buildings to buy food through the operation center that has been created in the area but they'll need to pay for it themselves."
On the next day, Ismail Sabri tweeted a snapshot of Melissa Goh's earlier tweet with a comment "Melissa Goh had bad intentions. I've never said 'no food for migrant workers under lockdown'. I've said that the respective embassy must take responsibility towards their own citizens."
I am not going to argue who is right and who is wrong here. But what is interesting is how Twitter gives the news source, which is, in this case the Senior Minister Ismail Sabri, an opportunity to explain himself. I did not get a chance to see the whole press conference of the Senior Minister, but from the netizens' replies, Melissa Goh has received a lot of flak from her "framing" of the story.
In the academic analysis of journalistic work, framing is seen as a journalist interpretation of a situation's primary social framework. In other words, it is how a journalist puts features of it into a particular light, thereby framing it for others and influencing how others interpret the situation and behave within it. It is imperative for journalists to frame a story so that it is relevant and newsworthy. There are so many events in this world and a single event can have different sides or angles to it.
Understandably, Melissa Goh is reporting for the Singapore-based Channel News Asia (CNA) and the target audience for the transnational news channel is wider across countries in Asia. A news piece that highlights issues faced by migrant workers amid the COVID-19 pandemic is very relevant to her target audience.
However, her "framing" of Ismail Sabri's statement could have been done with more finesse. She could have interviewed an NGO organisation that champions the welfare of migrants to comment upon the minister's statement, or she could just have reported what the minister was saying as it was, instead of "paraphrasing" it, to support her well executed news package.
But one thing that we need to understand is that a broadcast journalist like Melissa Goh is working against a deadline. On the one hand, you need to provide news everyday to your audience and on the other hand, you need to investigate and present the relevant and important issues of the day in the most objective and comprehensive manner possible. It is not an easy task.
Such open reposts between a journalist and a news source being displayed on Twitter are not isolated cases. A month ago, a Minister in the Prime Minister's Department Datuk Dr. Zulkifli Mohamad al-Bakri, in his Twitter post, denied the headline given by an online news portal, Malay Mail, which stated that his department had launched a COVID-19 fund to help "Malaysia's Muslims" in need. In his Twitter thread, he explained that he never mentioned that the fund was only for Muslims during the press conference, and therefore, the headline was misleading. He also provided the link to the full video of the press conference.
I believe that Twitter makes the journalistic process more transparent. Journalists are bound by professional norms whereby they are expected to keep their politics and personal opinions to themselves. Although journalists will frame their stories based on the demands of their ownership, audience and the cultural context of the society, the pursuit of objectivity should remain one of the most salient features of journalism's professional character. So if Melissa Goh and Malay Mail are being scrutinised and questioned for their news "framing", let it be. If journalists are being corrected by their source on social media because they have been misquoting, that should be the way it is. If this makes for better journalism, so be it.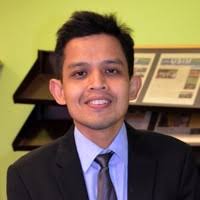 Dr Faizal Kasmani is an Associate Professor of New Media Programme, Faculty of Leadership and Management, Universiti Sains Islam Malaysia